The secret pleasure of writers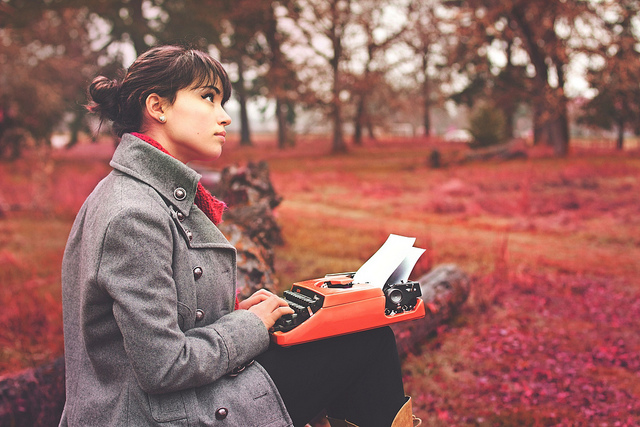 I'm going share with you a little known secret of the quills today.
You see, for some of us writing is a 'thing'.
But i don't mean just any thing.
Rather it is the sort of thing that in order for us to give it life , it consumes us first.

When certain good ideas strike, i feel i have to find the best expressive ways to pen them down in fresh new articles or else i am honestly screwed. Like i have failed humanity.
The message must get across, must find shape and must make sense.
It's a drive then, a passion, but an all consuming one, for the new articles write through you and not the other way around i learned along the way.
You might find this funny, and it is, but it is true and a daily given to many writers nonetheless.
Writing isn't usually difficult after you start as the flow carries you well, but it's like enchanting magic that takes over you when you use your own passions twirled with your know-how to polish it and give it pleasant shape.
Perfection is not the key here as nothing is perfect, but its food-for-thought worth in the eye of the beholder is.
Unless you're a drone who writes alot of regular references and quotes, when you create you feel a commitment to doing it right no matter how many rewrites.
And finally when you look down on it, whether for the first time or for the millionth iteration, you feel like a parent looking down on his/her perfect model child offspring.
You feel at last you created new coherent content that reflects your state.
A legacy of your soul on paper in a sort of way.
Then you notice a new typo mistake.
---