Caramel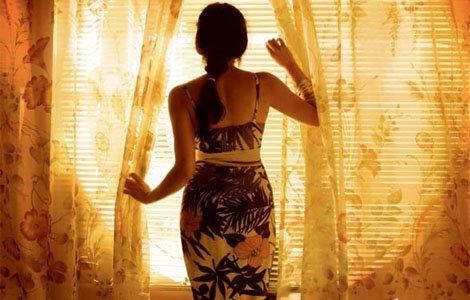 REVIEW: Caramel.
Fans of the Lebanese movie scene prepare to be served! Here's a one splendid little motion picture that is great pleasure to watch whether in the theaters or on tv screens. Although these movies do take some time to make and are very few in numbers, they ever bring us jewels of cinematography to watch in sheer wonder.
"Caramel" is certainly no different, it is definitely one of those things worth the wait!
Taking place in a Beauty Salon in one of the more tradition neighborhoods of Beirut, the story of Caramel is beautifully weaved into a netting of parallel storylines.
Addressing some of the ironies and difficulties of everyday life in this cosmopolitan society, the story keeps track of the life of a group of ladies varying in age across many generations. The sweet and calm narrative of the story is supplemented by excellent background music as the movie sees its characters developing their personalities and having to deal with the sometimes complicated struggles that their situations bring to bare.
A charming cast of mainly female actors successfully manage to steal your attention in this sensibly romantic motion picture. From elegant Layale played by Nadine Labaki to casual Nisrine played by Yasmine Elmasri passing through poised aunt Rose portrayed by Sihame Haddad and her humorous spinster sister Lili played by Aziza Semaan, the movie's fragrance is all feminine in its perspective.
It is commendable how the movie manages to keep its tactful balance in addressing serious social issues while at the same time remain hilariously tranquil giving the movie-goer enough time to think about the matters addressed.
Nadine Labaki who plays Layale also directs this picture and proves her worth in making Lebanese movies yet again cross the boundaries between European and Lebanese motion pictures. Foreign viewers will definitely find this movie of much interest with so many elements that they can relate to and a slew of sharp Lebanese ideas to tickle their preconceptions. The decent acting and loveable characters supplemented by the decent directing make this movie definitely a joy to watch.
As for the die-hard Lebanese movie fans, it's a Must Watch movie ! They should not miss it & should keep a copy of it in their DVD collection. It has all the elements of enchanting yet paradoxal Lebanon all wrapped into 95 minutes of entertainment.
All in all this movie is as sweet as caramel for those who want to enjoy a romantic comedy with a distinctive Lebanese flavor. Simply put, it's amazing.
Quills : 5/5 
Genre : comedy, social